WALO UK Limited is a division of the Walo Bertschinger Group of Switzerland. 
The Parent Group was founded in Zurich in 1917 as a civil engineering business and it has subsequently expanded throughout Europe and overseas, developing new enterprises in many diverse fields of operation.
The WALO Group is still a privately owned, family run business today. Initially specialising in developing water storage projects for reservoirs, the company soon diversified and developed its hydraulic asphaltic engineering knowledge into lining dams and canals. In a giant step for hydraulic engineering, WALO created the single layered lining system instead of the double layered system normally specified.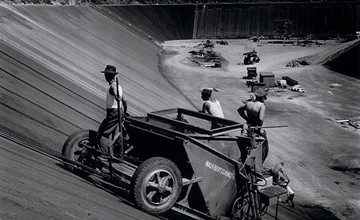 This proved to be of great benefit because it produced a barrier which was quicker to lay and did not have the problem of air pockets forming between the two layers. By the end of the 1970s, WALO had developed a dense asphaltic concrete system for permanently sealing landfill sites, with highly positive implications for the environmental image of the waste industry.